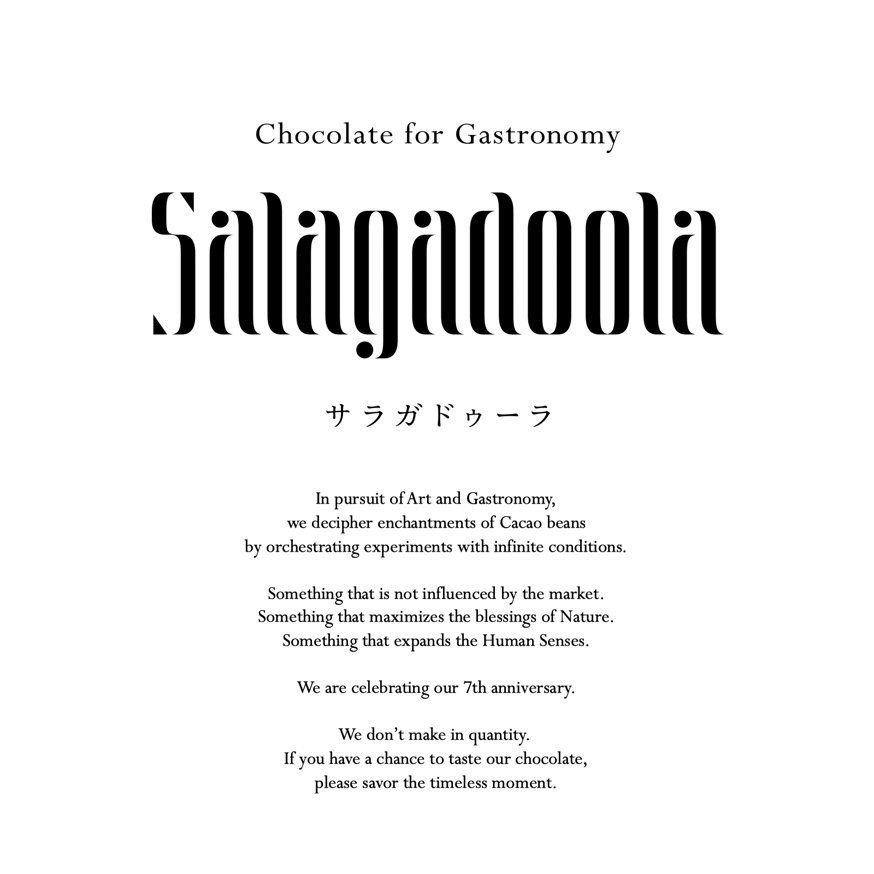 Salagadoolaは7周年を迎えました。
マーケットに左右されないものを。
自然の恵みを最大限に活かしたものを。
人間の五感を拡張するものを。
Salagadoolaは7周年を迎えました。
特別な板チョコレートが
もうすぐお知らせできそうです。
新しい魔法をお楽しみに。
*
In pursuit of Art and Gastronomy,
we decipher enchantments of cacao beans
by orchestrating experiments with infinite conditions.
Something that is not influenced by the market.
Something that maximizes the blessings of Nature.
Something that expands the Human Senses.
We are celebrating our 7th anniversary.
We don't make in quantity.
If you have a chance to taste our chocolate,
please savor the timeless moment.